I know the Ghetto Dog was somewhat mildly received, because nobody commented on it. Not that I expect anything different with this one,- WHY ARE YOU SO GODDAMNED QUIET?!? But I felt like I ought to post it anyhow, because it's classy and delicious. It's a really beautiful hot dog that I'd serve at any restaurant that serves hot dogs.

End rant.

So the Uptown Dog is a nice, grilled hot dog. It came out much blacker and much tastier than I expected it. I liked it with all the crunch to it. Seriously. This hot dog crunches a lot when you eat it- that nice grilled feel. It's a tasty hot dog.

I was lazy and substituted pepper jack cheese for American, but anything goes. I'd like to try this with a bratwurst or a large hot dog in a baguette, sometime. This is not for the diet-centric, unless you're on Atkins and eating it without a bun. But it's delicious. Unfortunately, I ate one without taking photos, so...I had to make another one.

The things I do for you!



Ingredients (serves 4, or one hungry blogger)


4 hot dogs (Not Hebrew National, because they just suck.)
4 buns
Butter
Chipotle Pepper Spice- I use this one, photo below. It's all I use, on sandwiches, on pizza, on anything.
4 slices of Pepper jack cheese
4 slices of Bacon
Salt
Pepper


1. Heat your pan and start frying your butter. When it is sizzling, but not brown, lay down your buns. Hee hee. No, but seriously. Put them down and wait. When they are crispy and brown, take them out.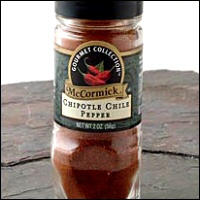 2. Butterfly your hot dog. Just slice it down the middle and rub that chipotle pepper all over it. Sprinkle it with salt and pepper, too. Rebutter your pan and lay down the dog.


3. That's not even dark enough, that photo. So keep cooking it until it's plump and dark and crispy. On the side of the pan, you can see your bacon cooking. Do that by chopping it up into little bacon bites and popping it in the pan.
4. On your bun, lay down the pepper jack cheese. When you feel your hot dog is adequately cooked, put it on the bun with the bacon. Pour all the contents of the pan, including juices from the bacon, butter, and peppers. It makes a great sauce to moisten the bun.
5. Eat. Eat two. These are delicious and wonderful and SPICY HOT!



My photos suck, but there you have it. The Uptown Dog. I hope my recipes are enjoyable, if not downright masochistic. Sorry, guys.

Labels: hot, shameless foodette